A massive support from the folks has always been a motivating element that keeps us hell bent on the exploration of some ever new wood pallet recycling ideas. This gives me and my fellow wood pallet crafters an internal bliss that literally cannot be expressed in mere words but just felt. From a couple of days we were being asked about a smart pallet media cabinet with LCD wall décor. So if we analyze it closely and as a professional or even amateur carpenter, we realize that it has got two aspects. A wooden pallet media cabinet that would also complement the room décor as well.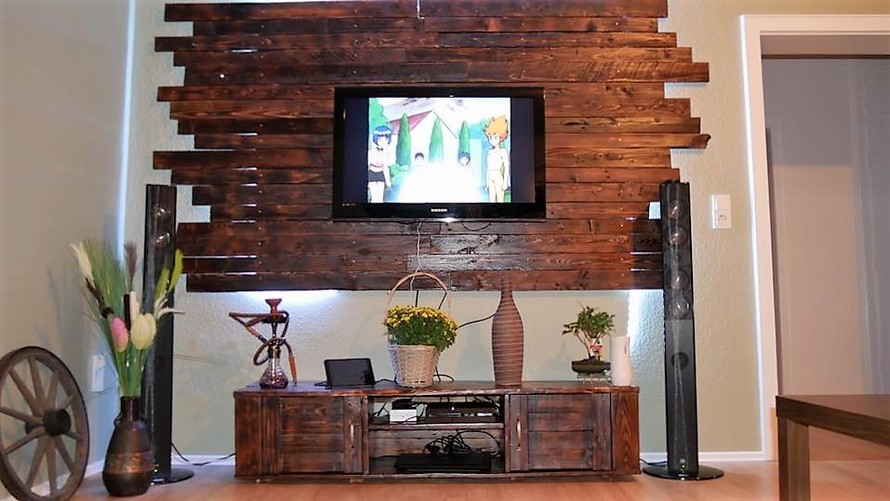 Well, most of the times the things made out of the shipping pallets are meant to act as dual, like they fulfill our several needs and they also add a lot as a décor item as well. So the media cabinet that is meant to be made in today's project is going to be same in accordance to the quotation that we have placed here. And the good thing is that you will not be in need of arranging some additional supplies other than the shipping pallets.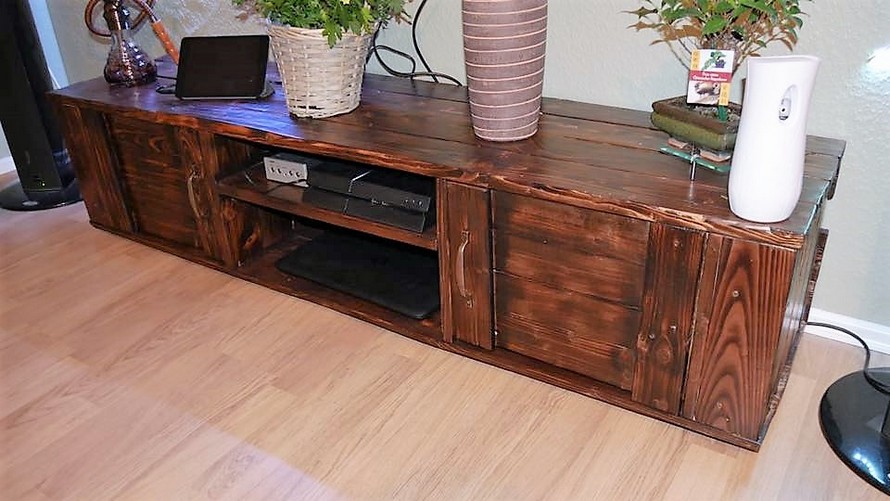 So first of all obviously we had to pay heed to the fact that this media cabinet should be spacious enough to carry all of our electronic devices, and still there must be some sufficient space left behind that could provide space for some additional utilization.

So this is actually a whole package where the straight cut in random sizes shipping wood pallet planks are pasted along the wall. This random cutting renders them a very artistic look. While on the ground we have made a full fledge proper shipping pallet repurposed cabinet that has got all the required portions, drawers and spaces. This would add a lot of value to your room interior for sure.

Created & Shared by: Mike Trebacz