As we said earlier that from last couple of years the pallet wood recycling is being more and more famous. Like more and more people are showing their sheer interest in this art. And this is not pretty confined to any certain region, almost every European country has a tendency on micro levels to be attracted towards the wood pallet art crafts. And there are many known names in the field of pallet wood creations, for instance the creations that are being presented belong to Artede Paletes. They consist of multiple pallet wood creations especially related to the furniture items.
We are beginning with a very incredibly designed wood pallet repurposed table. Well, this could certainly be pretty different from the conventional wooden tables. But this is actually a furniture item that is mainly used as a décor item and this would mainly be used to display several decoration pieces.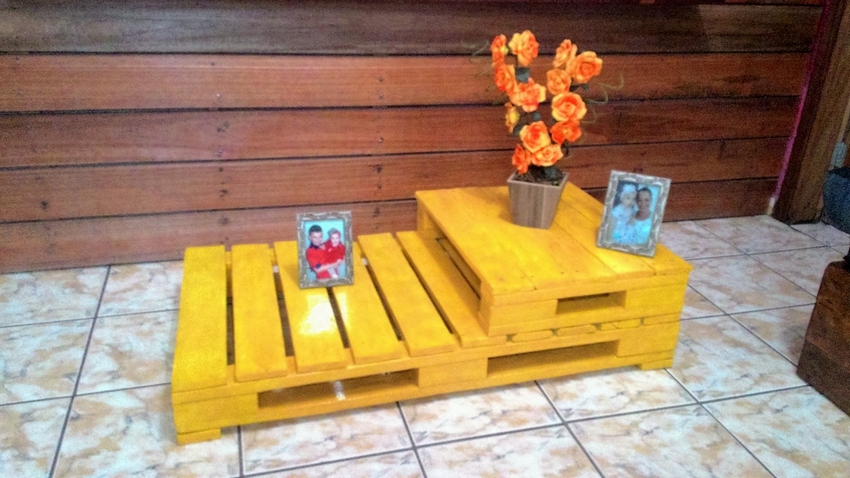 Now here again we see the pallet wood being used in the same perspective like the creation that we see here is basically a pallet wood recycled wall art that is entirely made out of the shipping wood pallets. This really creates an impact wherever this would be installed.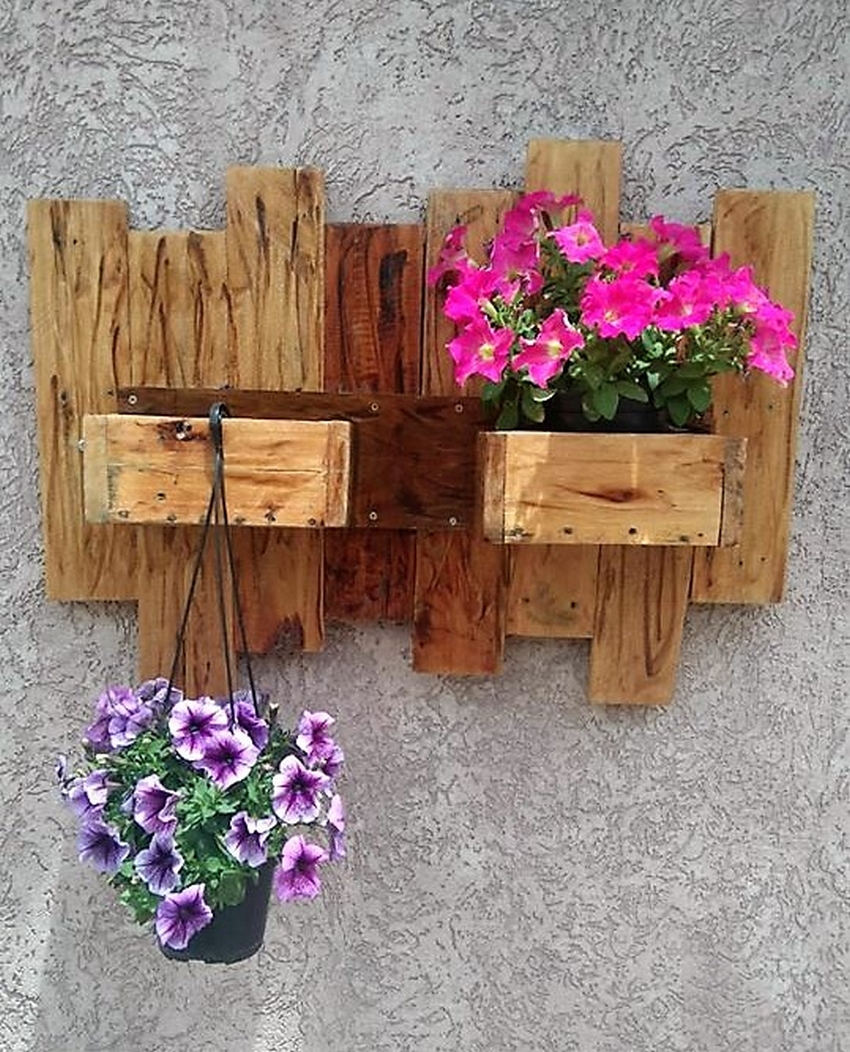 Wall shelves have always been an integral part of our room décor plans. They actually serve us in a dual manner where a wall shelve not only complement the room interior, but they also provide us with enough of room where we are provided with ample space to display some of our desired décor items.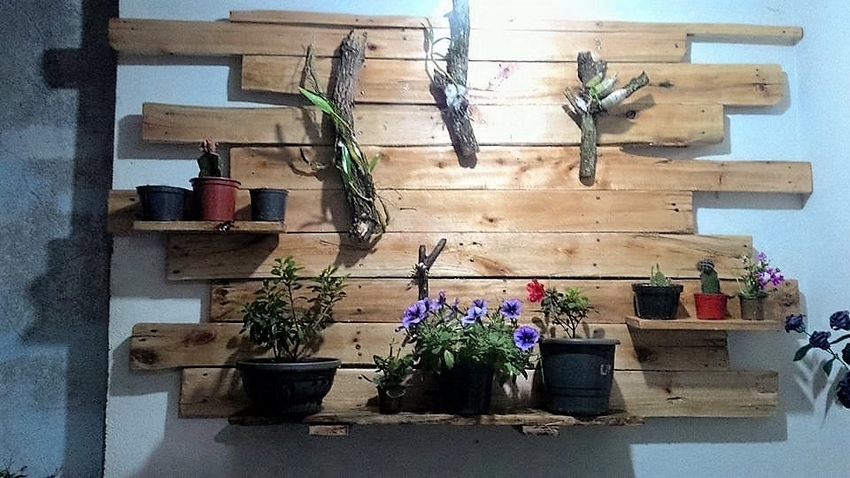 And now look at this incredibly designed dual pallet wood made bench. Well, according to the features that it has got, this could be named as a couch as well. But just look at the built in table that is right in the middle of the bench.

And again here we come across a simply designed pallet wood upcycled bench. Well, nevertheless it is also very much like a proper wooden couch as well. So these are the technicalities with which you can make such precious wooden furniture items out of mere scrap material that is called the shipping pallet.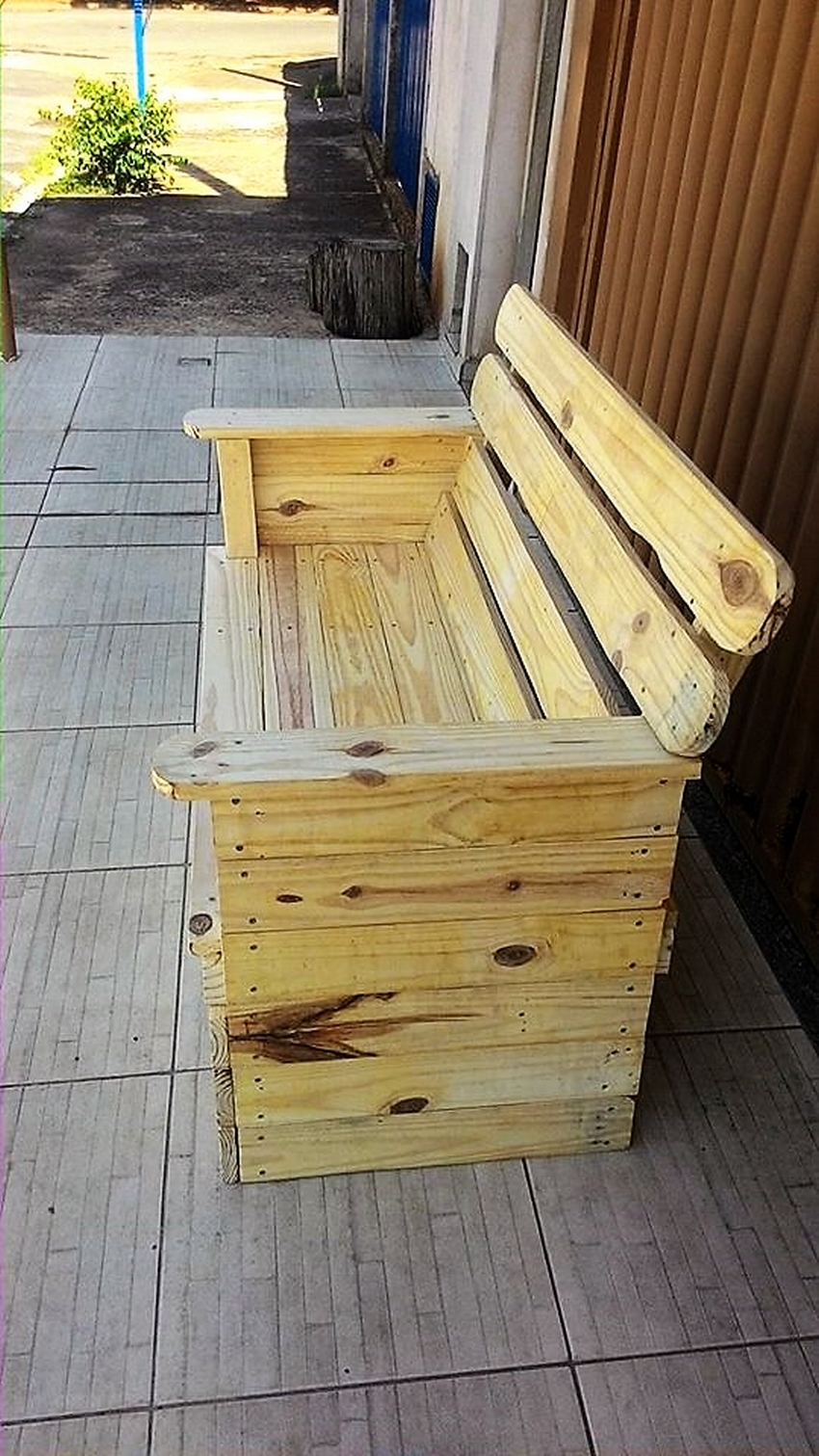 This is a very attractive piece of wooden art. This really amazed me with the color scheme as initially I thought that it is especially made for the kids, but eventually we can see that this furniture item is equally good for the kids and adults as well.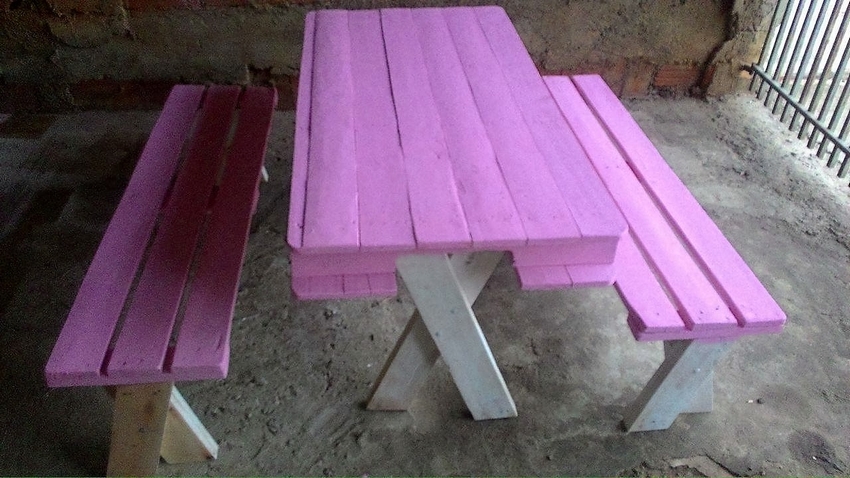 Now coming towards the next plan we see that although the benches are made in the most common and frequented design, but as far as the table is concerned we see a very dramatic addition inside the table. Right in the middle some space is provided where beverages could be stored.

Again we have got here a wall art décor remedy. This is such an exciting experience to make such awesome wooden pallet creations at your own especially when you make it without any major expenses. This is another way of displaying your memories in the form of snaps.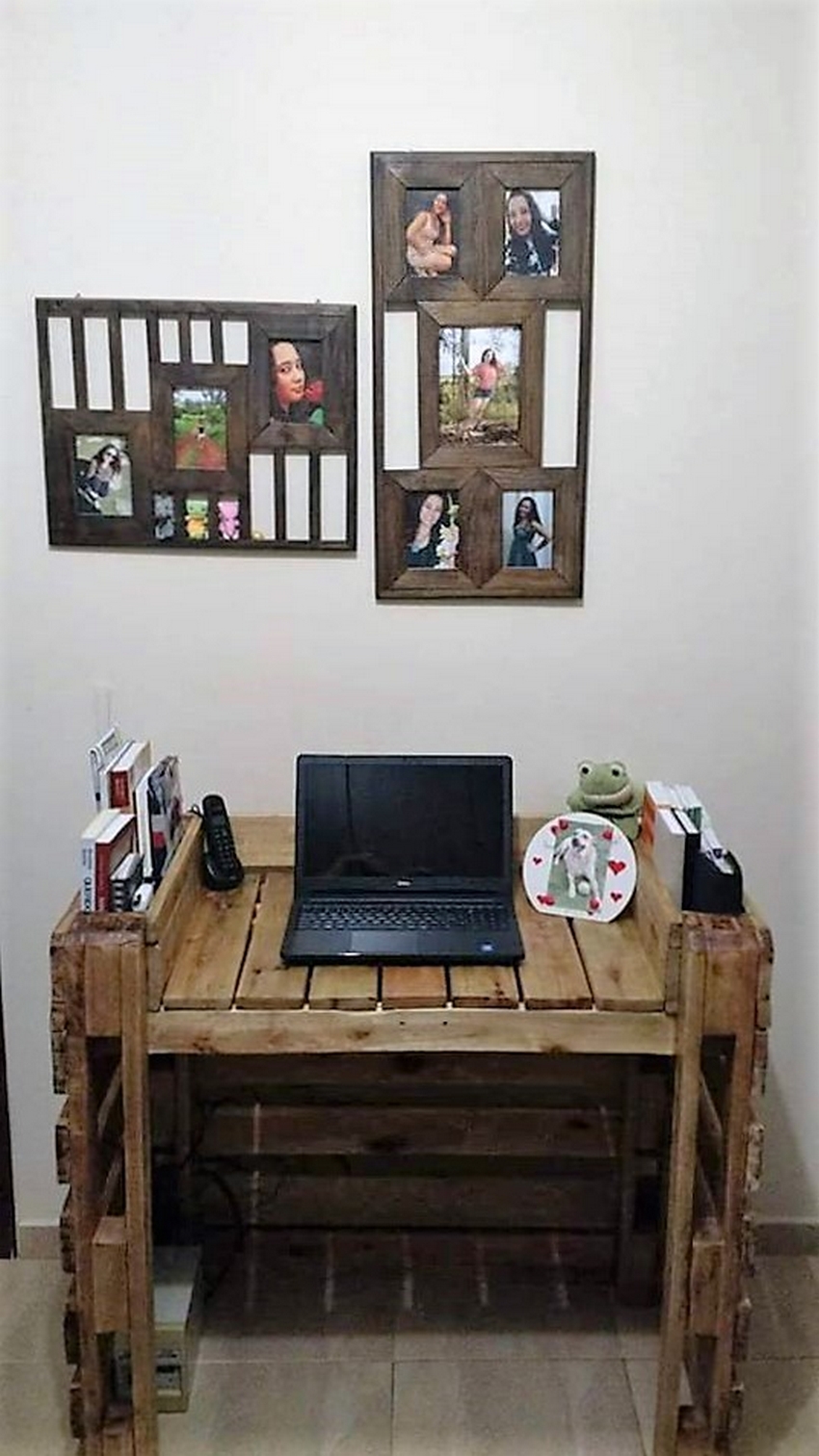 This is a pretty huge and wide sitting arrangement where certainly a lot of material is utilized. But you just don't need to worry as you would not require any additional material in the execution of the whole plan. And after its installation no other furniture item is needed at all.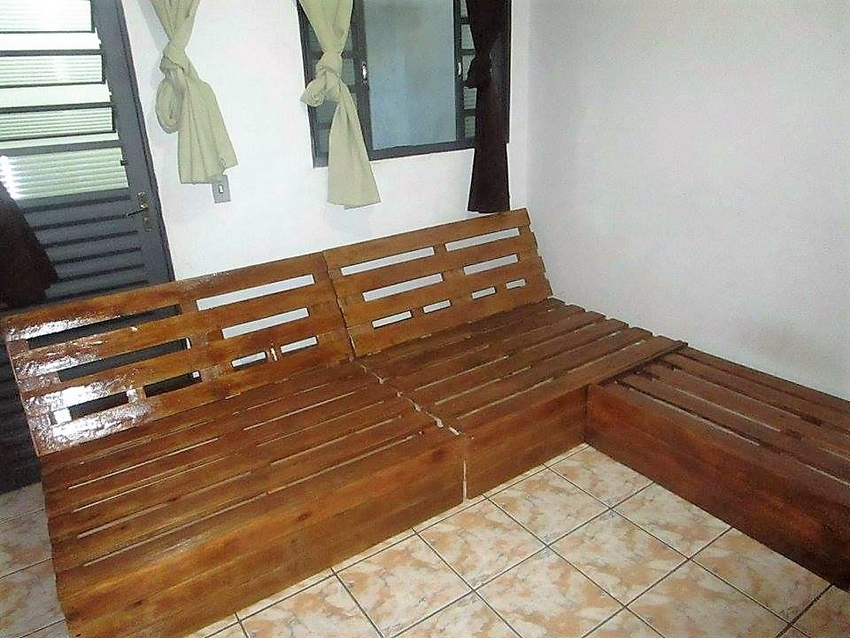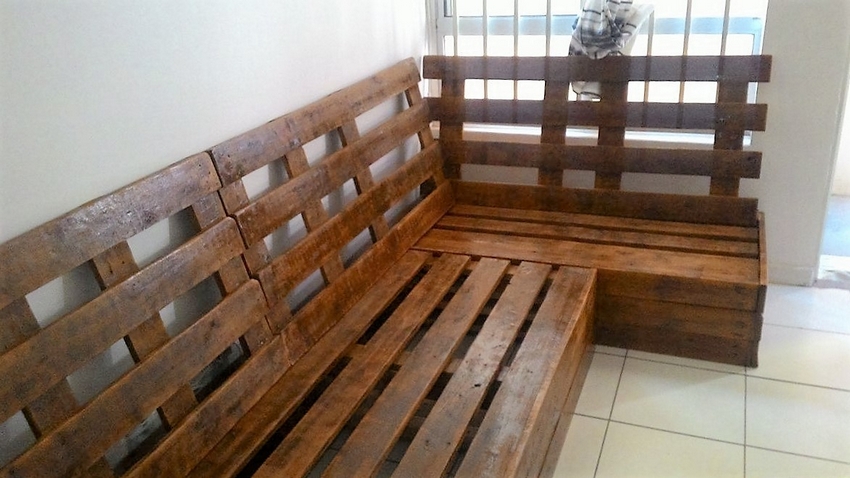 Here is another angle of this wooden pallet installation. It has got an exclusive design and shape that we don't see usually in the conventional furniture installations. Each one of these creations is pretty practical, simple and handy as well. And they all worth giving a try I would say.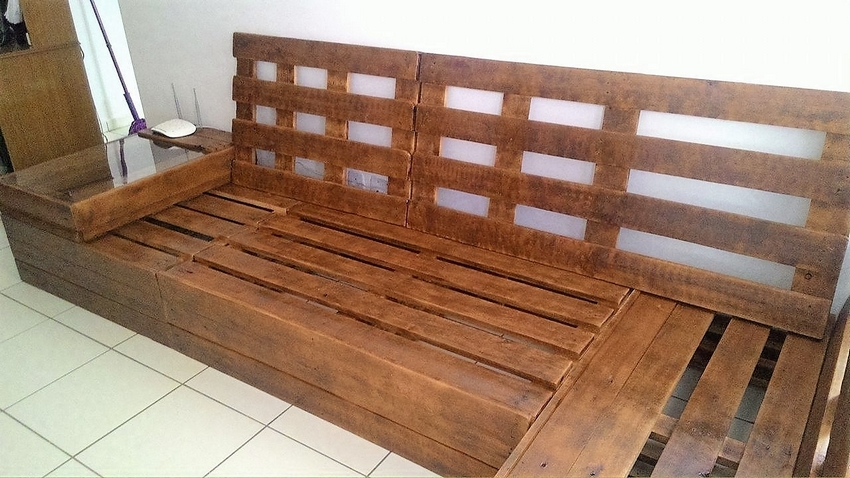 Created & Shared by: Artede Paletes