In these modern days of advancement we see a lot of spending being made in the construction and especially in the interior décor skills. People spend hundreds of thousands of bucks to make their place worth appreciation and for this they higher many professionals. But we as the wood pallet crafters look at this thing from a different perspective having a different narrative. We feel that one must be gutsy enough to bring in some self designed crafts made with the wood pallet and then they would stand taller among the market oriented accessories. For instance, take the example of a wood pallet decorated wall shelf.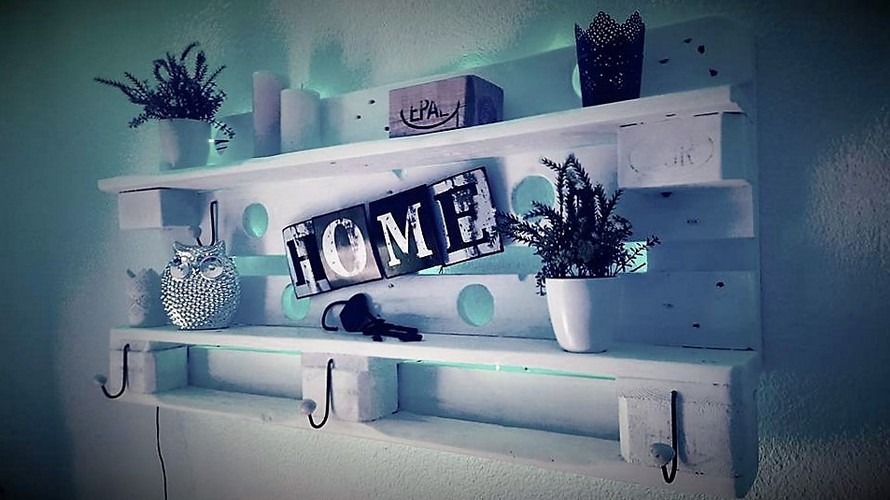 A wooden wall shelf is literally something that is a must have in advanced structures. In the same time this wooden wall shelf would have a dual impact inside the house, like it would serve you as a storage and display hub as a storage space, and secondly if it is also decorated then this would make an appearance as a perfect room décor accessory as well.

The wood pallet repurposed wall shelf that we are talking about right now is meant to be the one that we have talked about in the upper paragraph.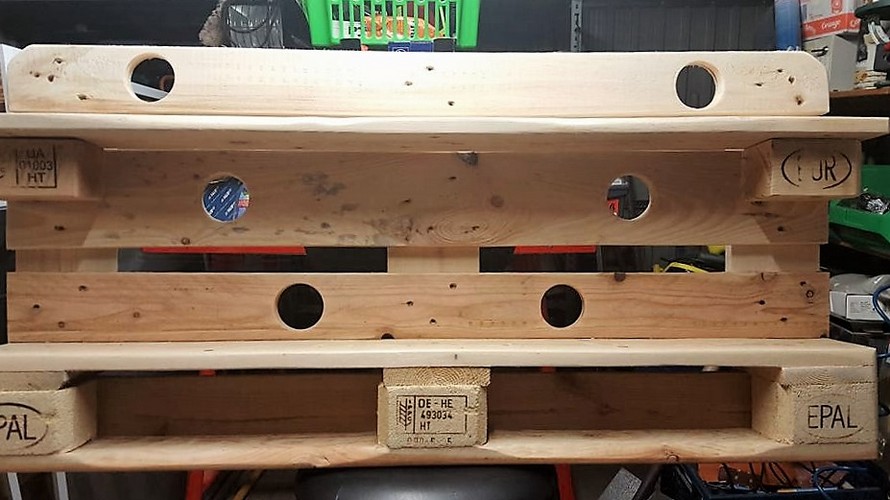 It is basically going to be recycled with mere shipping wood pallets, no additional supplies or material would be needed at all. But some of the manipulations that we have tried on mere pallet planks would literally leave you astonished. Like it is very simply made shipping wood pallet wall shelf, and for the decoration purpose we have tried some carving and patterns carved on the planks itself. This multi tiered wall shelf having carved tiny holes on it is finally very well sanded and then stained. This is an absolute pallet wood creation that would render a fancy look to your simply designed room interior with plenty of utility.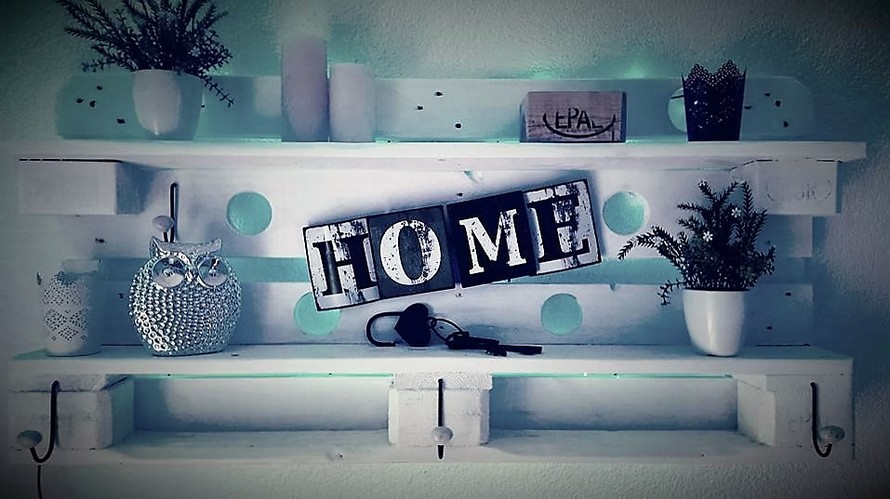 Created & Shared by: Thomas Obornik